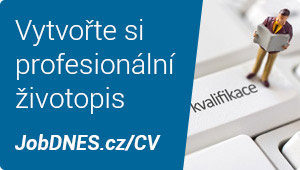 CYBEX GmbH
Looking for a new challenge in a fast growing, international and young company? With its fresh approach, CYBEX designs products for parents who value quality and culture while pushing the boundaries that often separate safety, design and function. In a short period of time the company has grown into a globally renowned brand recognised for iconic design, innovative technology, superior safety features and thoughtful functionality. We constantly look for open minded, creative and passionate people to join our teams. We are based in Germany and have offices worldwide. Come and be part of our world full of innovation and design inspired by art, music and fashion. Our team in the Czech Republic / Prague is currently looking for a Mechanical Engineer, Mechatronics Engineer, Plastics Engineer or similar as
Project Engineer / Lead Engineer (m/f)
referenční číslo: CCFDD6DA | aktuálnost: 14. 7. 2016
YOUR RESPONSIBILITIES:

• Engineering of diverse technical consumer products from concept to series-production

• Developing complex product components (plastic, metal, textiles, electronics) by coordinating and leading the engineering teams (internal and external)

• Analysing intermediate results and defining new work packages for the team

• Implementation of innovative mechanical solutions and creation of freehand sketches for immediate visualization

• Intensive support for our foreign suppliers during series production launch

• Integrating requests for modification and elaboration of technical proposals for solutions

• Interface to our international designers, development teams and suppliers

• Creation of technical documentations and drawings for existing and future products for internal and external use
Požadujeme:
YOUR PROFILE:

• Successfully completed Technical studies in the field of Mechanical Engineering, Machatronics or Plastics Engineering

• Several years of experience in developing mechanical industrial or consumer goods made of plastic or metal

• Fluent in Business English

• Profound 3D-CAD-skills (preferably ProEngineer)

• Experience in managing engineering teams

• Willingness to travel (China and Germany)

• Experience with the Chinese culture / mentality would be a plus

• Excellent communication skills

• Highly committed, accurate and goal-oriented and independent personality

We offer a dynamic and international working environment, flat hierarchies, fascinating challenges and great personal responsibilities.
Are you ready to push boundaries, inspire and most important, be yourself?
Bring a smile and become part of the CYBEX family.
Apply today via Email at career@cybex-online.com!
We are looking forward to your application!