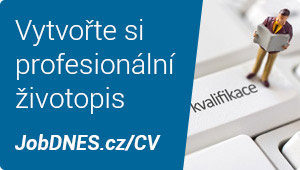 VF Czech Services, s.r.o.
VF Czech Services, s.r.o. je součástí velké mezinárodní korporace VF Corporation zabývající se výrobou, prodejem a distribucí značkového oblečení a obuvi. Hledáme pracovníky pro naše největší distribuční centrum (DC) v Evropě. Probíhá zde distribuce firemních značek jako je Vans, Reef, Lee, Wrangler atd. Více info o společnosti na : www.vfc.com
Quality supervisor Vans & Reef
referenční číslo: C7A3CF57 | aktuálnost: 31. 10. 2016
Job Summary

The QC Supervisor is:
• Responsible for the Quality Control during DC receiving.
• Responsible for the management of the DC Quality Control personnel.
• Responsible to check all the incoming goods according to the vendor risk level of the VANS & REEF brands to ensure they meet the required standards.
• Responsible for communication on QC related items within the organization to improve on flaws in design or improvements in manufacturing processes to better control Quality and costs.

Key job responsibilities

• Organizes the day by day Quality Assurance inspection process when stock is received into the warehouse.
• Notes all the discrepancies compared to the specifications and quality standards on a report sheet and update the quality control database.
• Manages a team of quality auditors including the organisation of the workload, planning on temporary labour and follow-up on performance and coaching.
• Visits production locations in Europe and in the Mediterranean countries as required to conduct Quality Control checks during production cycles to ensure that A-grade goods get delivered to the DC.
• Trains the quality auditors on an on-going basis in all aspects of Quality Assurance.
• Supports the checks on the quality of returns and reports on A-grade & B-grade quality and related disposal of inventory.
• Establishes control-related standards and procedures according to the internal PRIDE and ISO standards and keeps all related documents and work instructions up to date.
• Communicates regularly (with daily and monthly reports) into the Product Acquisition Manager, product teams and production management worldwide to improve on flaws in design or improvements in manufacturing processes to better control Quality and costs.
• Reports on a seasonal basis about the Suppliers' performance with a full case history and pictures.
• Co-operates with the Production Acquisition and Customer Services departments in order to investigate and report back all claims we receive from customers and to ensure visibility on the impact of quality issues to the availability of goods.
Požadujeme:
Desirable Qualifications:

Required study level for this job:
Bachelor-degree or equivalent through experience; Diploma in textile / footwear / confection is a big plus.

Required experience for this job:
Experience with production processes and/or Quality control processes (preferably of footwear, garments and equipment).Experience as a team leader.

Skills:
Good verbal and written English skills (daily use); good relationship with internal and external people; respected team leader; able to work independently.

High attention to details; Colour and shade recognition ability; Analytical and reporting skills.

Required technical knowledge for this job:
MS office: Outlook e-mail, Excel, PowerPoint.

Nabízíme:
Employee benefits
• 5 weeks holiday
• Company product sales
• 13th salary etc.
• Notebook
• Subsidized meals
• Education (e.g. English lessons, Soft skills trainings etc.)



V případě Vašeho zájmu zašlete prosím CV a motivační dopis v anglickém jazyce na adresu

eva_hrdlickova@vfc.com nebo volejte 284 089 162.